Kide partners with Pikkuli Edu: bringing high quality SEL lesson plans to children across the world
Kide is continuing to extend their play and story-driven lessons in a new exciting collaboration with the Finnish-based company Pikkuli Edu.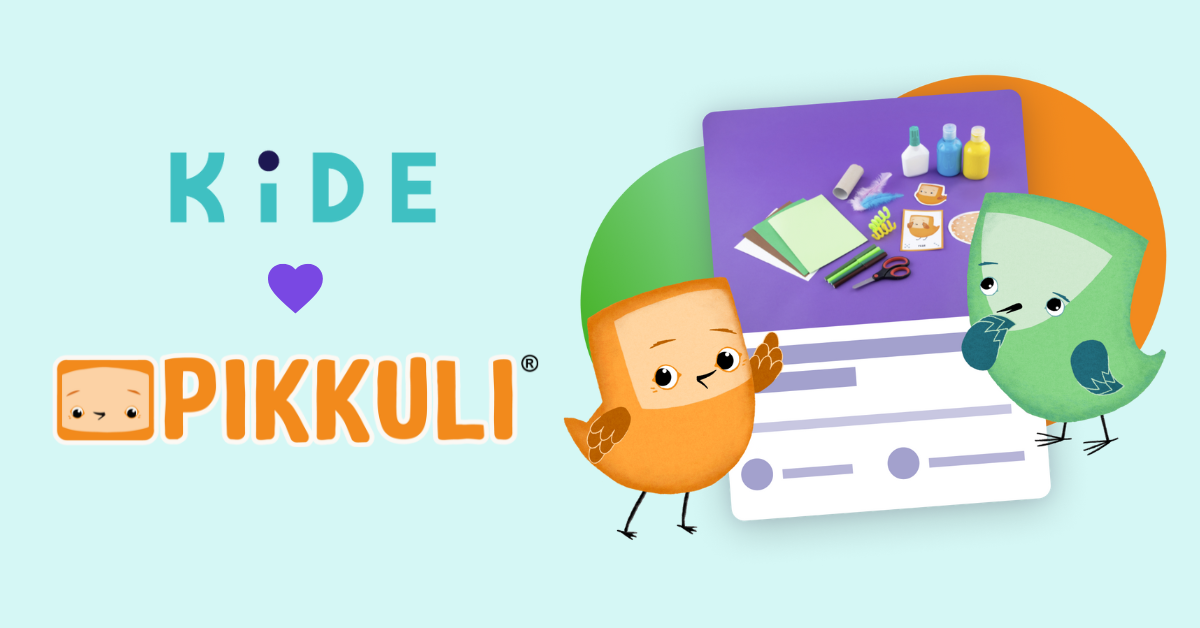 Kide is continuing to extend their play and story-driven lessons in a new exciting collaboration with the Finnish-based company Pikkuli Edu.

So far, Kide lessons have mainly been STEAM based, but they are beginning to extend the learning areas with different collaborations. Now, with this new collaboration Kide will widen their library with high-quality well-being content from Pikkuli.

From January 2023, on the Kide teacher platform, users will now be able to access a bundle of 5 lesson plans from Pikkuli.

"The effectiveness of Pikkuli content in children's social and emotional learning has been research proven in Finland. It's a wonderful opportunity to reach Kide Science users, from all over the world, and at the same time get to test providing these Pikkuli pedagogy materials on Kide's refined digital platform," says Metsämarja Aittokoski, founder and CEO, Pikkuli Edu Ltd.

"Learning social and emotional skills during early years give children tools to take care of their mental well-being later in life. Sometimes SEL is reduced to acknowledge and name emotions. However, social and emotional skills are never learned through emotion cards but it requires holistic approach that sets SEL in daily situations and takes into consideration the wholeness and embodied aspect of social and emotional skills.

We are so excited to help teachers conduct SEL with children through playful inquiry that meets young children's need to process emotions through play and taking different kind of roles.", says Dr. Jenni Vartiainen, Founder and Head of Research at Kide.

These new lessons will include a brand new feature for Kide users: an animated video. Children will be able to watch the video on a big screen, before exploring 'Pikkuli bird's' problem with hands-on classroom activities. Of course, if teachers prefer, a story printout will still be provided so that they can continue to deliver Kide lessons in the normal, screen-free way.

"We are so excited to see the Pikkuli lessons on our platform, and we cannot wait to hear how children around the world explore their feelings through story-based learning.", says Sari Hurme-Mehtälä Co-founder and CEO at Kide.

Kide Science - Sari Hurme-Mehtälä, CEO | sari@kidescience.com | +358 445315134
Pikkuli - Metsämarja Aittokoski, CEO | metsamarja@pikkuli.com | +358 050 300 3513

ABOUT KIDE SCIENCE:
Kide Science is based on years of academic research in the University of Helsinki. The Kide Science platform offers the most engaging model to break the mould and give teachers the confidence to teach inquiry-based lessons with play and stories to children aged 3-8.

ABOUT PIKKULI
Pikkuli Edu is an educational company that supports early childhood educators, especially in practicing children's social and emotional learning. Pikkuli SEL content offers educators episodes of the Pikkuli TV series, emotion cards, a YouTube channel, games, books, lesson plans and e.g. SEL training for early childhood educators. Pikkuli is a small bird with big feelings. Together with Pikkuli, the child learns social and emotional skills, learns to understand himself and others, and eventually finds his own solution to various everyday situations.

Pikkuli Edu Ltd. was founded in 2022 by Pikkuli brand developers Metsämarja and Antti Aittokoski, together with four early childhood education professionals and experienced Pikkuli pedagogy developers Jennifer Loiske, Sanna Mattila, Zoi Vasilieu and Heidi Wartiainen.