Sri Aurobindo Group of Institutes partners with Kide Science and New Nordic School to open an innovative school in India
Kide Science has partnered with innovative education group Sri Aurobindo Group of Institutes to provide ECE STEAM education to Indian students.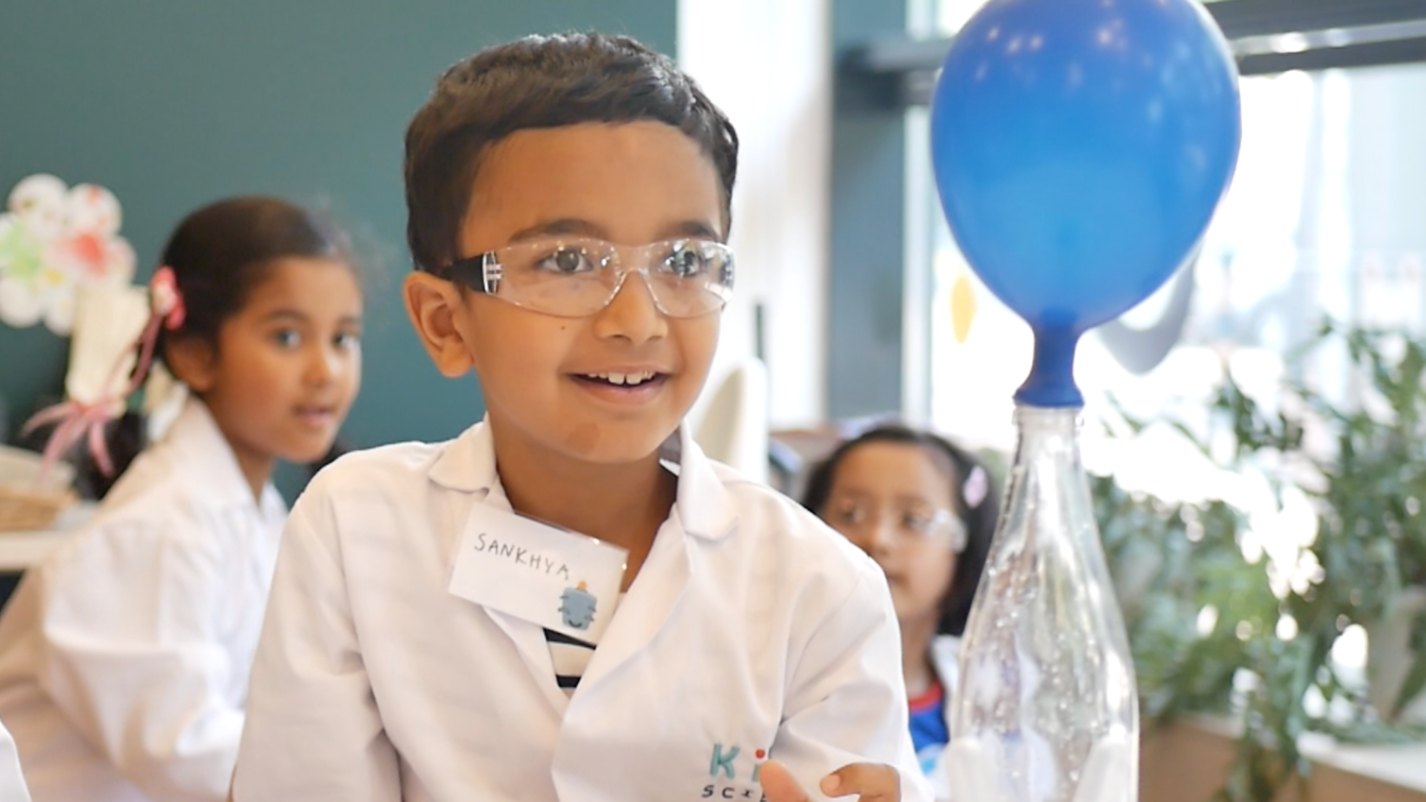 Sri Aurobindo Group of Institutes has joined with Finnish partners Kide Science and New Nordic School to bring world-renowned teaching practices to Indore when Nordic High International School (NHIS) opens their doors in June 2021.

India has introduced a new nationwide education policy, NEP2020, with a slew of reforms. Finland's education provider, New Nordic School, has an innovative educational system and training to support India's new policy. Their system empowers students to explore their natural creativity and discover their true passions through future-ready teaching and learning. Kide Science is perfectly aligned with these aims, and offers the STEAM education modules for ECE teachers in Nordic High International School in India.

New Nordic School offers a competency-based, CBSE-aligned Nordic Baccalaureate curriculum that, together with international pedagogy and technology, teach students in India how to learn instead of what to learn.
"This is precisely the core for Kide Science as well, and that is why we are happy to offer this high quality and research based STEAM solution from Finland to our partner schools in India", says Suzanne Perkowsky, New Nordic School.
In NHIS, learning is made relevant and brought alive by connecting subject knowledge with real-life phenomena and future skills. "That is why we are super happy to start cooperation with them, as our approaches are perfectly aligned", says Sari Hurme-Mehtälä, Kide Science CEO.

Chani Trivedi from NHIS says, "We intend to create an ecosystem where we let the children explore according to their capabilities, interests and imaginations. We are excited to offer Kide Science lessons to our youngest students which will help them build a strong foundation for the future skills. We want to create a positive difference in the way education is offered and by this association with Kide Science we are taking that step."
---

About Kide Science:
Kide Science develops young children's scientific thinking skills through engaging hands-on experiments that solve real science problems. A proven pedagogical method predicts better learning outcomes in school and is based on years of rigorous academic research conducted by Founder Jenni Vartiainen, PhD. Its scalable online platform provides training and lesson materials for teachers to lead playful STEAM education with storytelling for 3-8 year-olds.

For more information visit kidescience.com or contact:
Sari Hurme-Mehtälä
CEO, Kide Science
+358 44 5315134
sari@kidescience.com


About Nordic High International School:
Nordic High International School, a New Nordic School, is the first K-12 Finnish school in Central India based on CBSE curriculum. NHIS applies the renowned Finnish curriculum aligned to CBSE, integrated with best pedagogical practices from around the world to provide a personalized, purposeful, and locally relevant system. NHIS is built to provide the best education to children, where each child is empowered, creative and compassionate. We want the students to not only excel in the competitive world, but also become responsible citizens to build a sustainable future together.

For more information, visit nordichighschool.com, sait.ac.in, or contact:
Chani Trivedi
Director, NHIS
+91 94250 11223
connect@nordichighschool.com


About New Nordic School:
New Nordic School is transforming current systems of education. Our pre-K through grade 12 educational system empowers all students to explore their natural creativity, discover their true passions, and shape their own future. We apply the renowned Finnish curriculum integrated with best pedagogical practices from around the world to provide a personalized, purposeful, and locally relevant system. Our solution is brought to new and existing schools worldwide.

For more information, visit newnordic.school or contact:
Suzanne Perkowsky
Co-founder and Head of Education
+358 41 4415667
suzanne.perkowsky@newnordic.school