Kide Science and εla, Greece set off cooperation
The Kide Science programme will be launched in ELA schools beginning September 2021.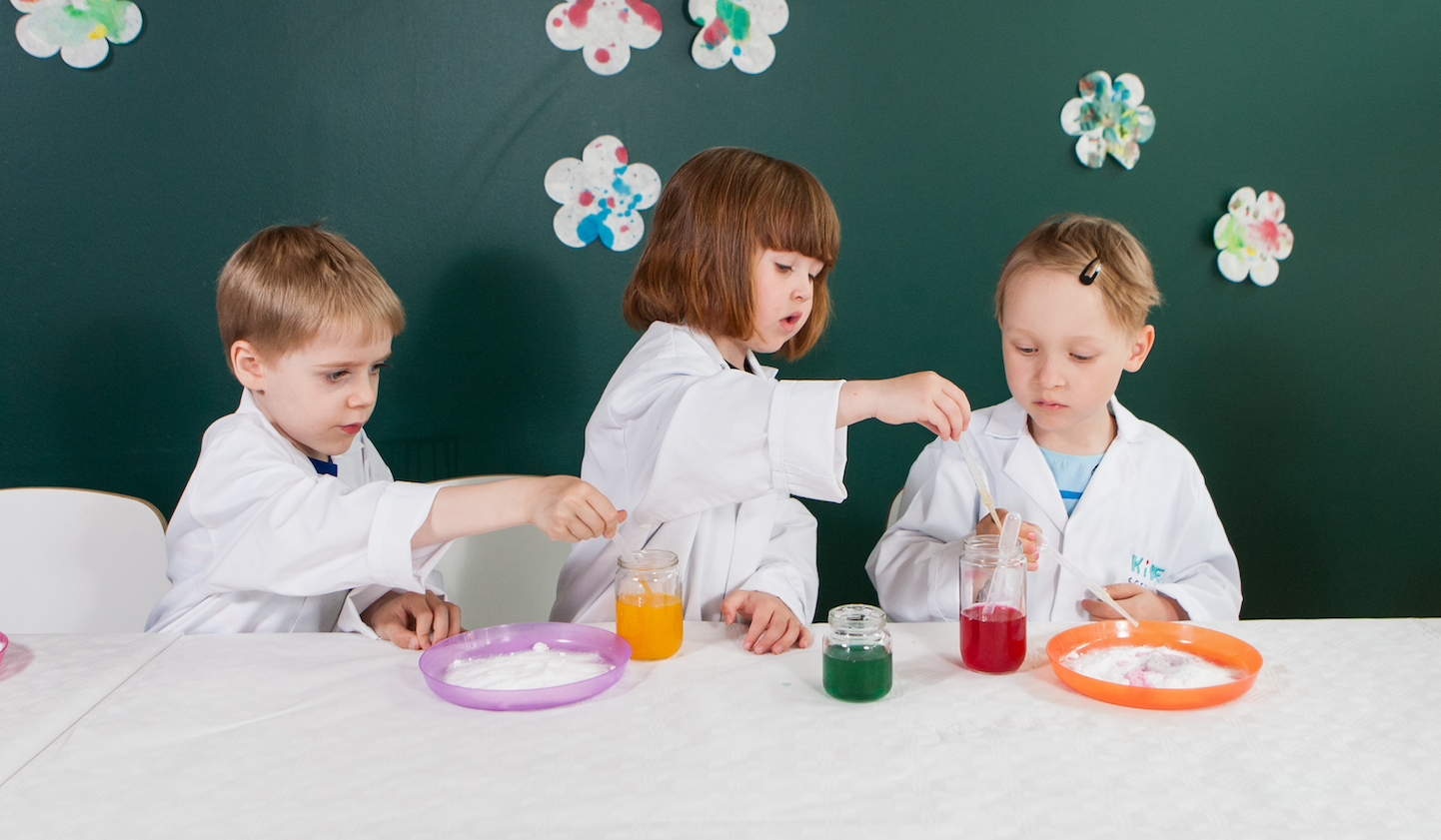 Kide Science has joined forces with εla – Educational Leadership Association in Greece in June 2021. Kide Science enhances English language curricula with story-based, hands-on STEAM classes at the primary school level aiming at providing wondrous hands-on science experiences for students. The Kide Science programme will be launched in ELA schools beginning September 2021.
"We are so excited to start cooperation with such a prestigious language school in Europe," says CEO of Kide Science, Sari Hurme-Mehtälä, who goes on to say:
"At first glance, science and language education are opposites. But at Kide Science, we've found a new approach that benefits both science and literacy skills. Starting story-based science education early can help children grow their multiliteracy skills, and turn them into curious, scientifically-literate citizens. Their ability and courage to not only question existing truths, but also their thinking, will be essential as they come of age in an increasingly complex world. So the Kide Science program is actually a perfect match for English Language Learning schools."

"We are thrilled that more than 30 language teachers have begun their training in Greece, preparing themselves to deliver enjoyable STEAM classes to Greek students soon," says Christina Anifadis, an ELA founder and member of the Board.

"At the same time, ELA's team of highly qualified and experienced educators are designing new syllabi that will ensure the smooth inclusion of STEAM into the schools' curricula. The students who took part in the piloting phase in May/June 2021 were so excited, motivated and engaged with the experiments, storytelling and hands-on activities. For us, this is the best proof that the Kide Science program is actually a perfect match for English Language Learning schools," Christina continues.


---
About Kide Science:
Kide Science is a research-backed, play-based STEAM education pedagogy for teachers of young scientists. Traditional, theory-first science learning is swapped for exciting, interactive science play. While our pedagogical approach may be rooted in imagination, we take our responsibility for raising the next generation of critical thinkers very seriously: five years of research, a big team of scientists and educators, and thousands of hours of content creation means we take STEAM seriously!

For more information visit kidescience.com or contact:
Sari Hurme-Mehtälä, CEO
sari@kidescience.com
+358 445315134
Helsinki, Finland

About ELA
ELA is a newly formed association of inspired schools, ready to provide the language learning community with cutting-edge approaches and reliable methods. ELA schools focus on the development of
• foreign language skills for intercultural communication
• students' interpersonal skills (communication, relationships, coaching etc),
• digital competences (e-learning, LMS, blended learning, flipped c/room approach, STEM etc)
• 21st century skills (soft skills, problem-solving skills, communication, media literacy, creativity,
• entrepreneurship etc)
• classroom techniques (critical thinking, inclusion of art, well-being etc)
• sustainable economies (eco-friendly practices, environmental awareness etc)

One of ELA's main aims is to reinforce the role of lifelong learning and create a sense of world citizenship based on understanding and respect for human rights and democracy, while encouraging tolerance and respect for other peoples and cultures. We strongly believe in improving and developing the skills our students will need for a successful and happy future & we are really proud of our moto: "changing the face of education".

For more information visit ela.edu.gr or contact:
Christina Anifadis, representative
press@ela.edu.gr
Athens, Greece