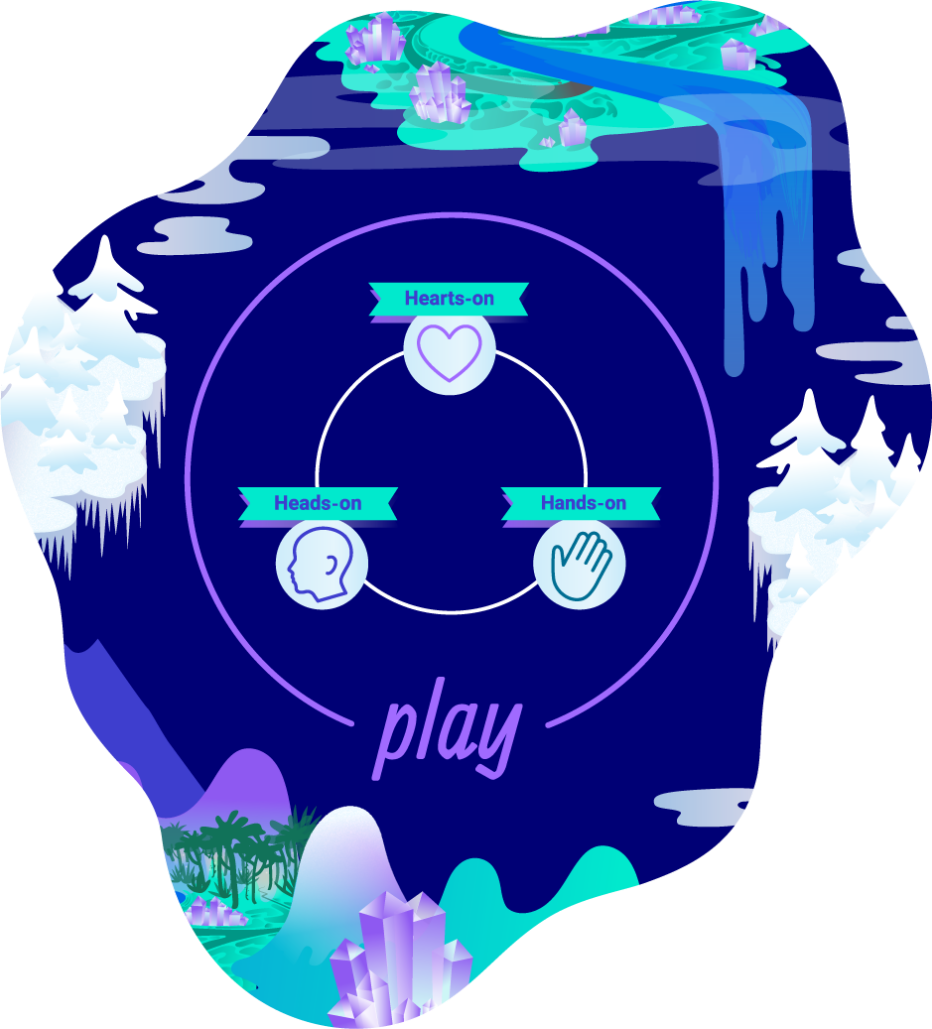 Through imagination everything is possible
During rigorous research at the University of Helsinki, we built a learning model that combines all aspects of engaging STEAM learning. We did it by creating a playful STEAM education model to help even a three-year-old to start their journey to become a critical thinker.
We use imaginary science scenarios as the basis of STEM learning, combining hands-on, hearts-on, and heads-on learning in a play-based environment, where adults play together with children. Instead of doing it theory-first, we look at the situation from a young child's perspective to best benefit learning. Imagination can not be isolated from a young child's learning - learning needs imagination!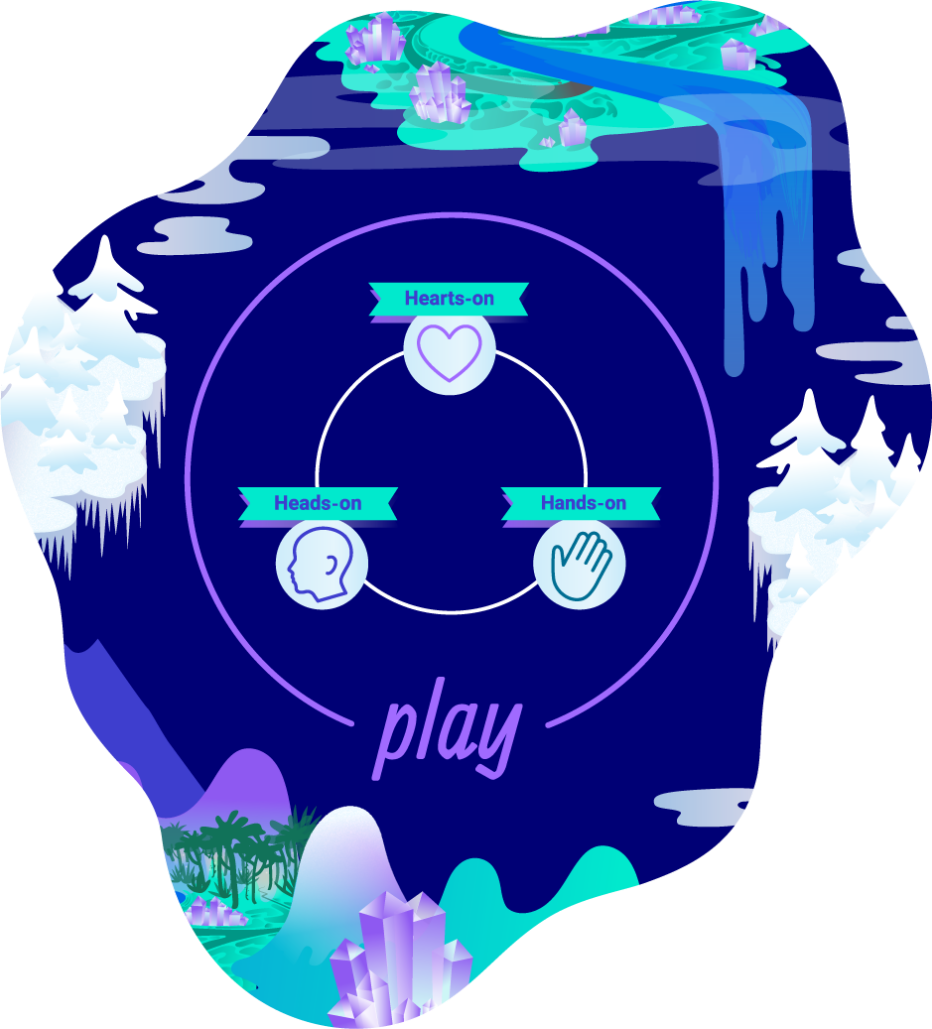 We invite young scientists into fascinating problem-solving by stepping in an imaginary science scenario - the fantasy world called Supraland. To empower children to become active agents in their learning, children play the role of a real scientist that solve real problems.
To help our friends who live in Supraland, we do hands-on experiments. Hands-on learning is highly beneficial for connecting abstract phenomena to actual observations from real-life situations.
While doing experiments, we focus on learning science process skills and building scientific vocabulary. Learning science process skills benefit children instead of rote learning of factual knowledge. Mastering how to think and act scientifically has a profound effect on a child's ability to learn in the future.