Kide Science Partners with Zhejiang Science and Technology Museum in China
Kide Science is partnering with Zhejiang Science and Technology Museum to provide science education at their state of the art facility.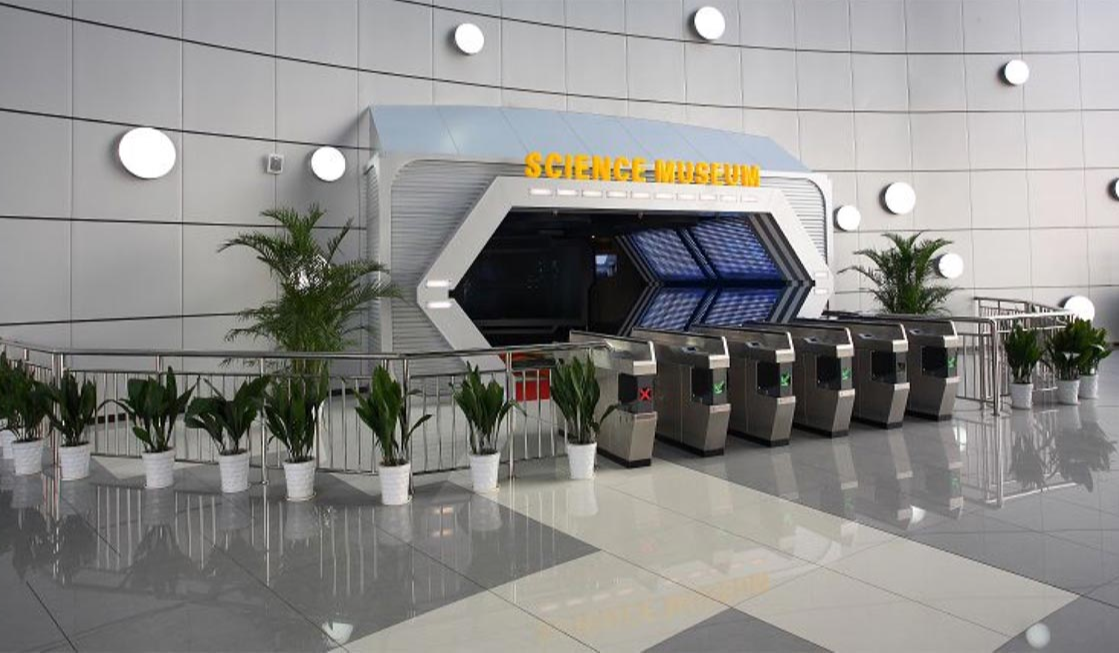 There's a Chinese idiom that says the road to success is strewn with setbacks. If this turns out to be true, we're delighted to begin down this road with the team at Zhejiang Science and Technology Museum.
Located in the center of Hangzhou, the museum is the largest provincial base for children's science education at over 30,452 square meters and five floors. As a window to the exchange and sharing of experiences, the museum receives more than a million visitors every year. Visitors are immersed in a variety of exhibitions about life science, advanced technology, astronomy, universe, ocean, and robotics, while plenty of science activities are available for children's after-school enrichment programs.
Kide Science is honored to partner with Qu Bie Zhen Education to establish and operate the Kide Science flagship class in the museum, bringing the science education to children as young as three years old. Our research-based pedagogy and lessons are there to enlighten more curious minds.
"It's crucial for us to introduce the Kide Science program to the Zhejiang Science and Technology Museum while the awareness of science education is increasing nationwide. Kide Science's research-based playful STEAM approach perfectly aligns with the museum's philosophy. We are honored to have Kide Science onboard for the mission of science education enlightenment and popularization"

-Yuefang Chen, general manager of Qu Bie Zhen Education
Thanks to its cutting-edge STEAM approach which stems from years of academic research, Kide Science is growing and expanding in over 20 countries, covering both private and public sectors. The form of partnership varies from typical kindergartens to learning centers, even to museums and libraries. The core remains the same, which is our pedagogical approach for teachers and young children.
"We are pleased to share a similar mission for early science education with more and more partners. We built trust in Qu Bie Zhen Education because of our shared mission to creating more critical thinkers for our next generation through science education. The impact is bound to be significant when we'll have more children in China thinking critically and solving problems from a very young age."

-Sari Hurme-Mehtälä, CEO of Kide Science
Kide Science uses imaginary science scenarios as the basis of STEAM learning in a play-based environment, where adults play together with children. Instead of approaching education theory-first, lessons start from a young child's perspective to best benefit learning. While doing experiments, the focus is on learning science process skills and building scientific vocabulary. Mastering how to think and act scientifically has a profound effect on a child's ability to learn in the future.
About Kide Science:
Kide Science develops young children's scientific thinking skills through engaging hands-on experiments that solve real science problems. A proven pedagogical method predicts better learning outcomes in school and is based on years of rigorous academic research conducted by Founder Jenni Vartiainen, PhD. Its scalable online platform provides training and lesson materials to lead playful STEAM education with storytelling for 3-8 year-olds.
For more information visit kidescience.com or contact:
Sari Hurme-Mehtälä, CEO /+358 445315134



About Zhejiang Science and Technology Museum
The Zhejiang Science and Technology Museum aims to popularize science knowledge, to disseminate scientific ideas and methods, to improve public scientific literacy, and to promote economic and social development. It closely follows the development direction of modern science and technology museum system construction. It carries out various activities such as youth science and technology training, lectures, courses and competitions. The focus of science and education exhibition activities helps visitors deepen their understanding and perception of science through true experiences.
For more information visit zjstm.org or contact: 0086-571-85090500