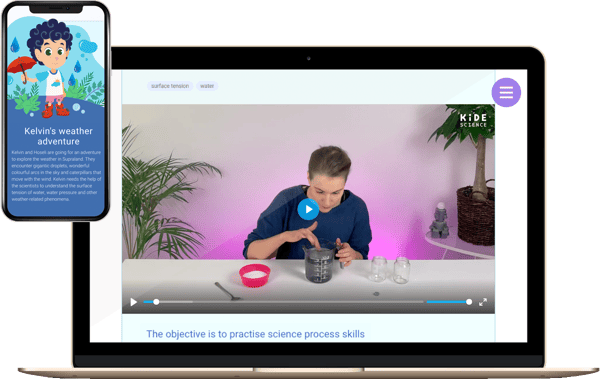 Science Adventure for Families with 3-10 year old Little Scientists
At Kide Science, we have developed a home lesson plan where parents can now engage with their children in hands-on science experiments. Kide Science experiments and methods help support children's curiosity and scientific thinking by using play based learning methods and story-telling.
Join Hoseli the Robot for a thrilling adventure and get access to imaginative science activities to do at home! The activities include exciting hands-on experiments and a story about Supraland (a mysterious fantasy world) will add to the excitement and motivation for your little scientists. Everything is easily accessible through our online platform.
Each activity includes:
an engaging story with a problem to solve
written & video guidance for the experiments
supply lists with pictures
You get access to the exciting adventure for 6 months.
Jump into the world of storytelling and learn important science process skills. Start the playful STEAM journey together with your child, today!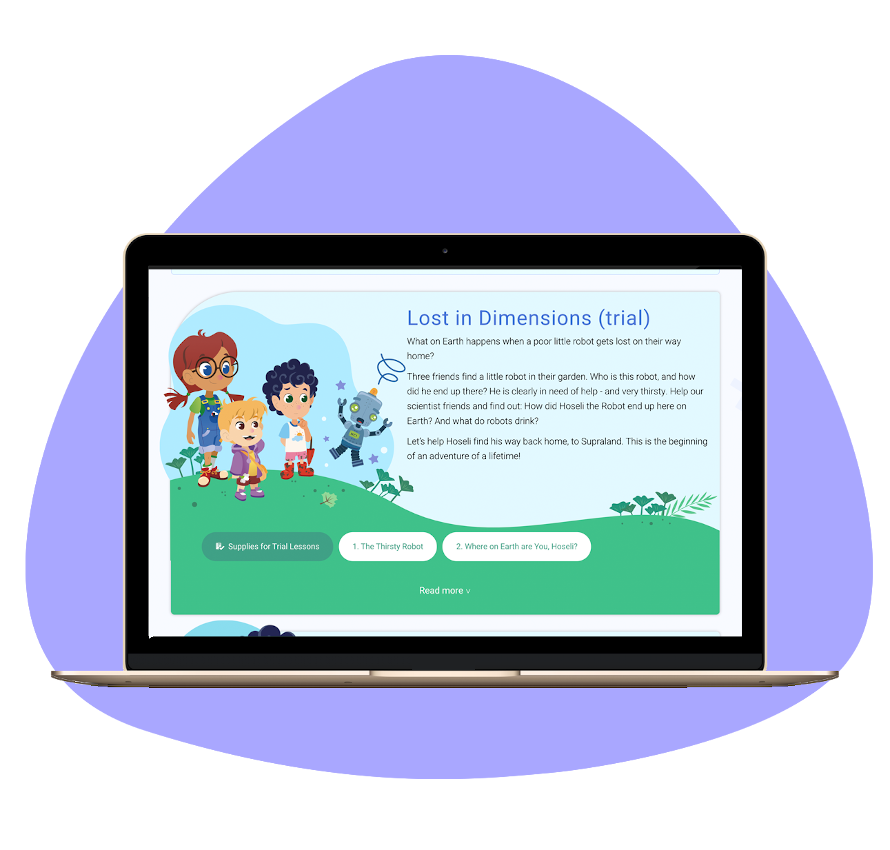 Try Two Lessons Free!
Help Hoseli the Robot make it back home to Supraland!
Includes two lessons and four experiments you can do at home!
0 €
Get Started
Buy Kelvin's Weather Adventure
Help Kelvin learn more about the weather in Supraland with 10 lessons and 24 experiments designed by our team of teachers and experts. Get access the Lost in Dimensions trial, as well.
19,90 € 34,90 €
Get Kelvin's Weather Adventure