Our Product
Get our world-class kindergarten and hobby programs for educators online
Training
We train you step-by-step on how to master STEAM pedagogy. We want you to feel confident when introducing scientific thinking for young children.
Lesson plans
We provide you with top-quality lesson materials that include video-guided experiments, engaging stories, pedagogical tips and equipment lists for each lesson. Just plug and play!
Peer support
There is always a helping hand if you need one. You can ask and learn from our global Kide Science Community and from our STEAM experts in Finland.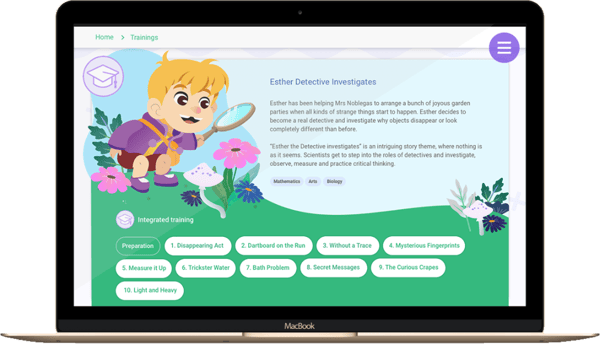 Learn-by-doing STEAM teacher training & certification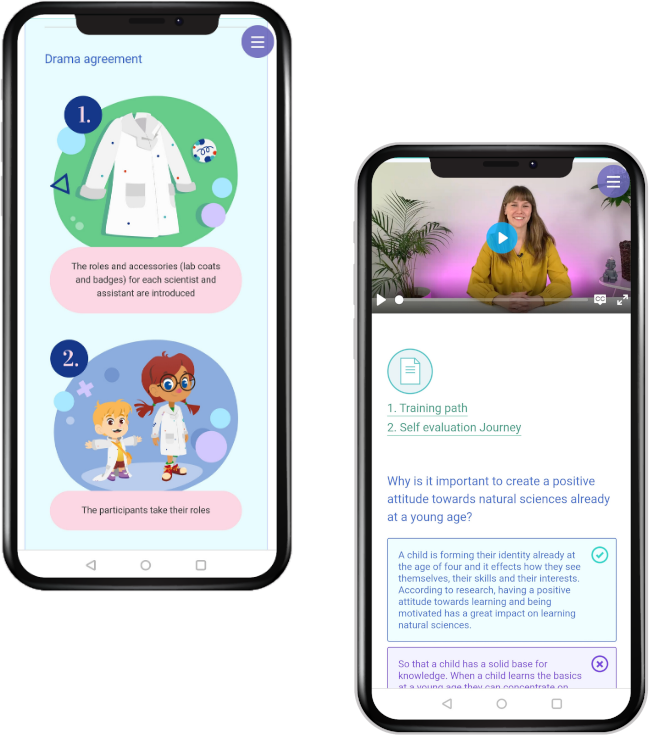 Orientation 1: Jump into Science Adventure!
Basics of Science Education
5 short (5-10 min each) and information packed video lessons for teachers
3 exciting experiments to do with children
Orientation 2: Supraland
Recap: science process skills, play, storytelling and drama education
10 training chapters that deepen your knowledge about teaching research skills and using playful methods
5 intriguing experiments to do with children with video guidance
Exam: validates your knowledge on Science process skills and gives access to integrated part
Integrated training including 10 lessons with children
Conducting Science education with Kide approach
10 short, but substantial training videos
Jump into Kelvin's weather adventure with 3-8-year old children
Kide lesson materials for 10 x 45 minutes lessons with children
Kide teacher certification (valid for 1 year)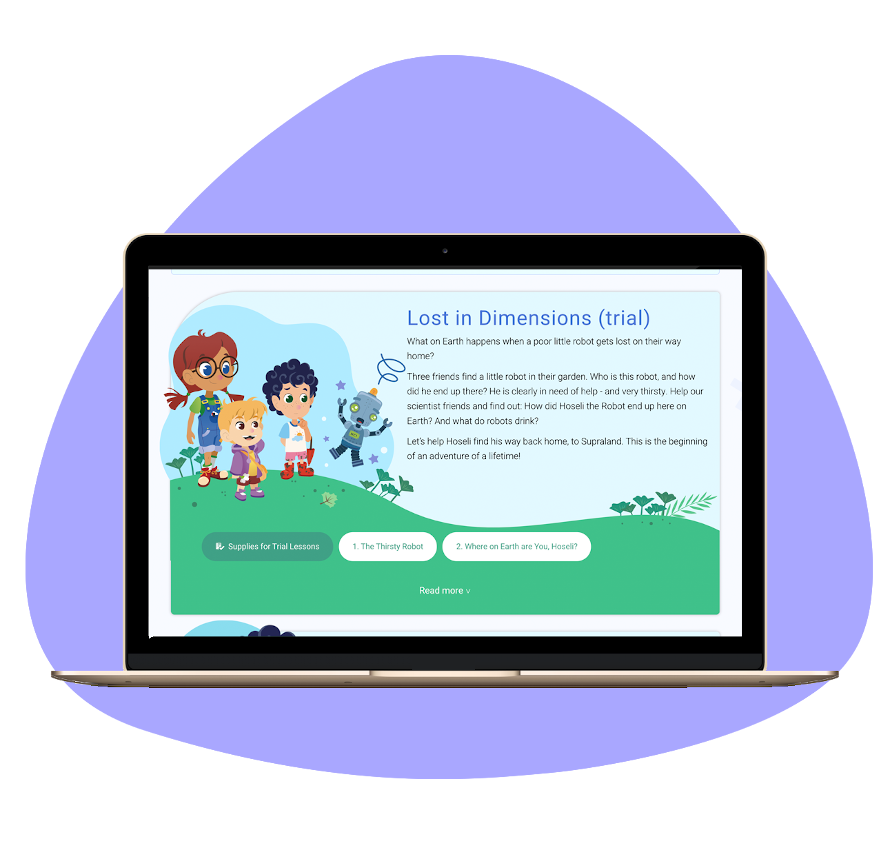 Try our lesson plans for free
Get to know how our lesson plans are designed by our pedagogical experts and try it out with your child group.
The trial includes two lessons and four experiments.
Kide Concept for early education and hobby-providers
Our materials are approachable and easy to use. Decide today, start with children tomorrow!
With Kide concept you get to implement internationally prestigious Finnish pedagogy with our cost- and time-effective solution. Our training and step-by-step lesson plans guides teachers to implement high quality STEAM education. We are here to make your job easier!
---
You will start the training with us by doing simple experiments with children. You can start with the first experiments right away - preparation takes only 10 minutes!
We guide you step-by-step on how to use our lesson plans and how to teach science process skills.
You will get help from our professionals any time you need.
In the end, you will receive a Kide Teacher Certificate that validates your professionality in STEAM education.
Want more? Continue on our training path to receive Kide Carbon, Kide Crystal, Kide Sapphire and Kide Diamond Certificates!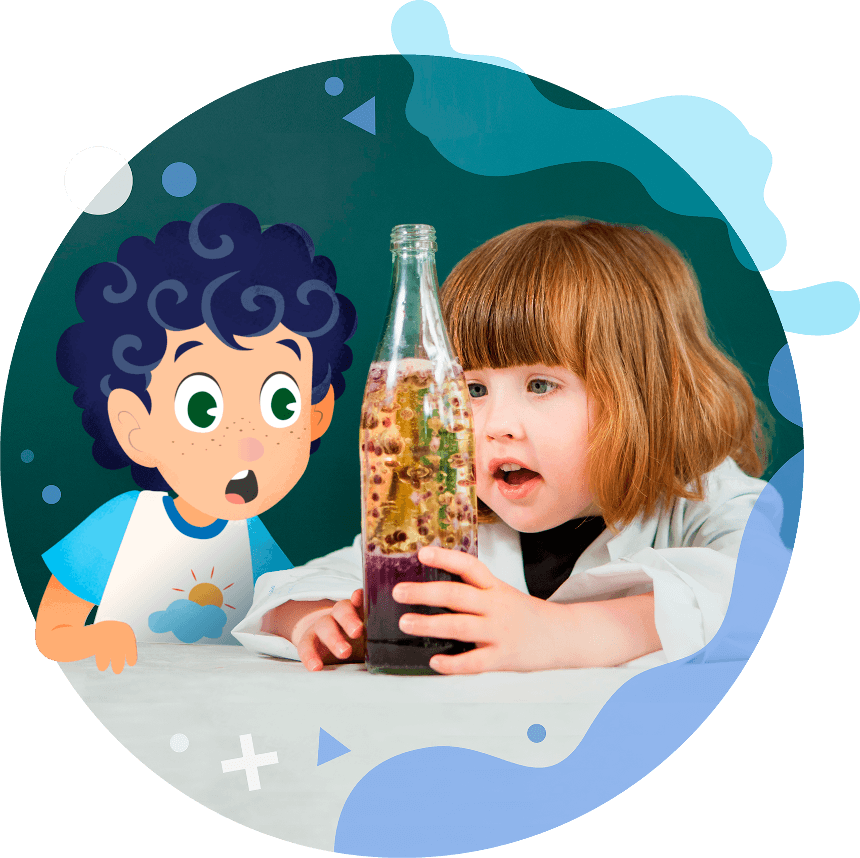 Use the latest scientific research on how young children learn scientific thinking
We all know that science education for young children is important. Our world needs people that can think scientifically and the foundation for scientific literacy is built in early childhood. Play is the most effective way to build a young child's understanding in STEM.
We also know that many early educators feel they have not received the necessary training to implement STEAM education and feel they need support. Our pedagogical model is designed to give teachers all the tools they need. We provide both training and lesson materials that steer to do STEM education playfully.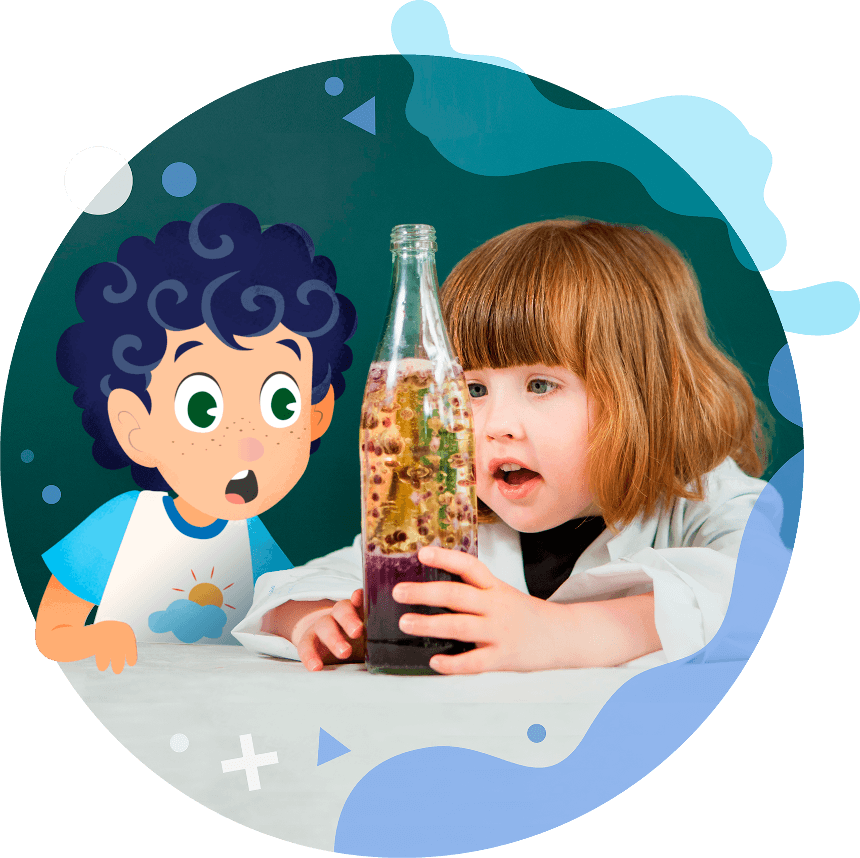 Are you an educator? Send us a message!
Download an exciting story on electric phenomena: Hoseli's Electric Adventure!
The study material is aimed at children between 3 and 8 years old. Produced in collaboration with STEK, it provides engaging experiences in electricity and related concepts as well as electrical safety. The experiments work best in groups of 2 to 10 children.
Hoseli's Electric Adventure